CLICK BELOW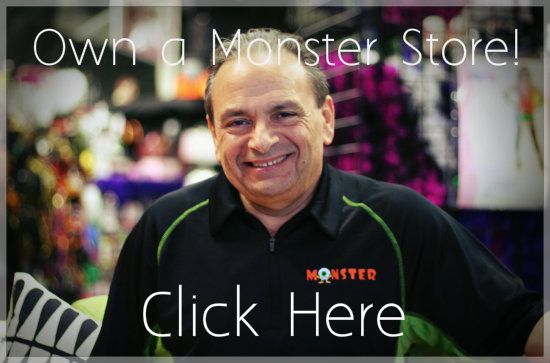 Treat Yourself... and Experience the Monster Halloween® selection of original and amazing costume ideas to find the perfect costume that is uniquely you. Fit your family and your budget too. Find fabulous, funny and fantastic costume ideas that won't break the bank, and explore an array of costume options to find your perfect fit - a costume at the size and price that suits you precisely.

Remember, Monster Halloween® is more than just Costumes, - think accessories, hats, wigs, shoes, make-up, masks and much more, all designed to transform you and your family in bewitchingly convincing Halloween style! Professional grade theatrical quality costumes and accessories add a note of authenticity to fool even your closest family members and friends. Find sexy costumes, scary costumes, funny costumes, family friendly costumes, plus size costumes and group costumes at Monster Halloween®.

Find your Child's Favourite, Cool Costumes (infants to teens) from classics like Little Red Riding Hood to favourites from screen, stage and web page - superstars to superheroes, cartoon characters, reality stars; Star Wars, Flintstones, Lady Gaga, Batman, Ninjas, Warriors to Transformers to Spiderman and more. Find affordable, comfortable and safe children's costumes and let your kid be whatever or whomever they wish and have a Monster of a day!!

It's not just for You ... don't forget the family dog, car, home, tree, vacation home, lamp post or yard! Monster Halloween® has car costumes, pet costumes, Halloween yard decor along with anything and everything you need to transform your car or castle into a haunted Monster Halloween® experience. Find larger than life Halloween airblown inflatables and lots more scary stuff to transform the porch, foyer, yard, or garage for Halloween, plus everything essential for Halloween entertaining. We are so Monster is scary!!!.